I have updated my home page title in WordPress, but when I share the website in the Facebook messenger, it was still showing the old page title. I'm using Rank Math for SEO, and I ensured the new page title is updated everywhere. It was annoying to say the least. Finally found the solution.
Facebook crawl once in a while and the old title was from the cache.
How to update the Facebook sharing home page title to the up to date one?
The solution is to go to this page called Facebook Sharing Debugger and put your URL. It will display how it's seeing your page currently. So, Do NOT forget to click the button Scrape Again which is right next to Time Scraped label. This will enforce the website URL to be crawled again and you'll immediately see the new page title appears.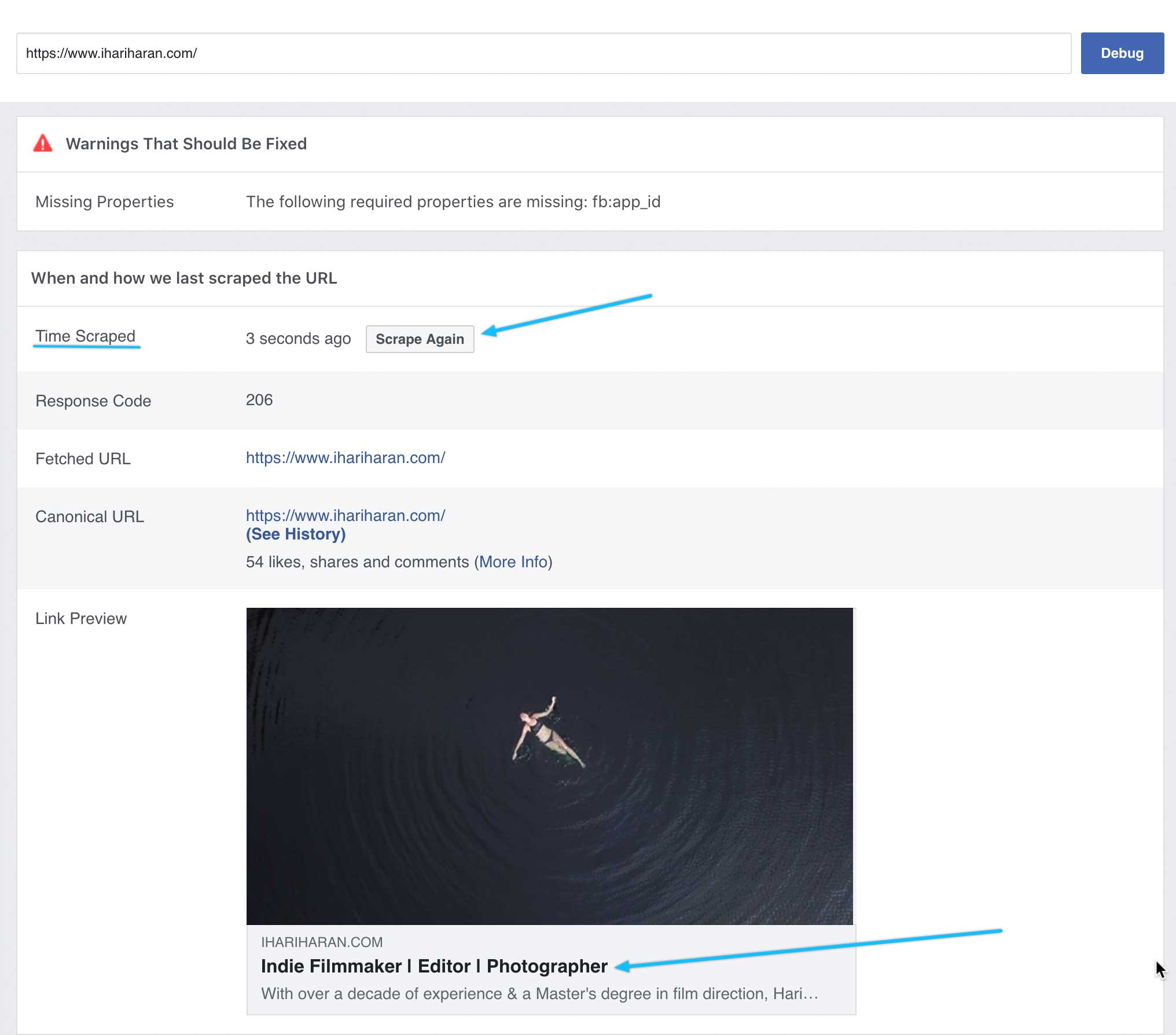 I hope it helps.